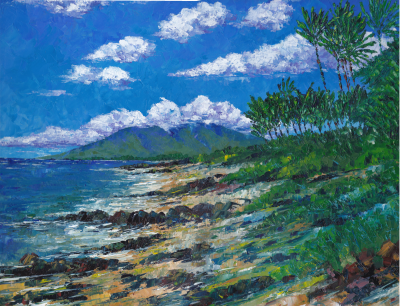 Inspired by the view of West Maui Mountains from the vantage point of Wailea.  With this piece, I try to convey the colors and light of a Maui trade wind day.  Clear blue sky punctuated by trade wind clouds.  Coconut fronds rustling in the wind.  Waves washing onto a rocky shore.

16"x20"   $800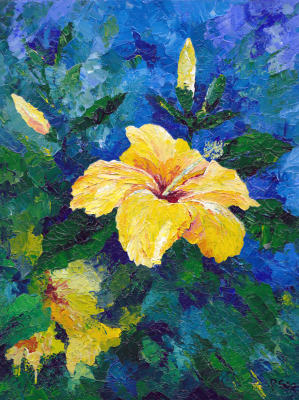 Yellow hibiscus. 

The form of the main subject is finely executed with delicate texturing with the edge of the knife.  I find this to be an approach that I like.  Then I loosen up with the rest of the piece.

​

8"x10"   Sold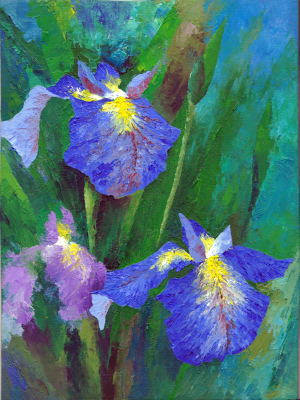 Japanese Irises.

This is another piece that I approach with the same refined application of the oil onto the board with the knife for the main subject.  Then loosening up with the rest of the piece.

8"x10"  $290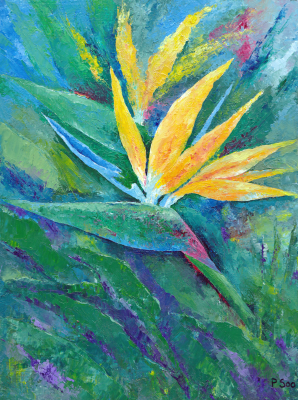 Bird of paradise.

Using the same refined impasto technique for the main study of the flower.  Then loosening up into the rest of the piece.

8"x10"  $290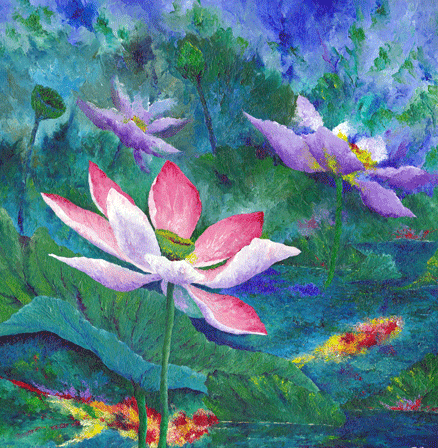 ​Lotus blossoms in a fish pond.  The lotus in the foreground is finely executed with the palette knife to produce veining textures.  The background is a loose play of colors.
​The 2 images below show some of the details of this piece and the Yellow Plumeria.  The texturing and blending of the colors are subtle.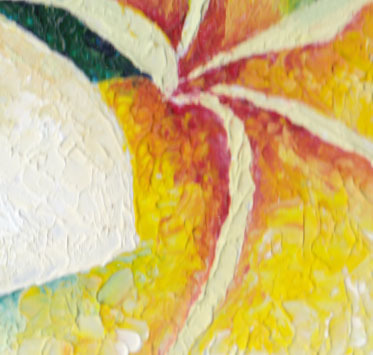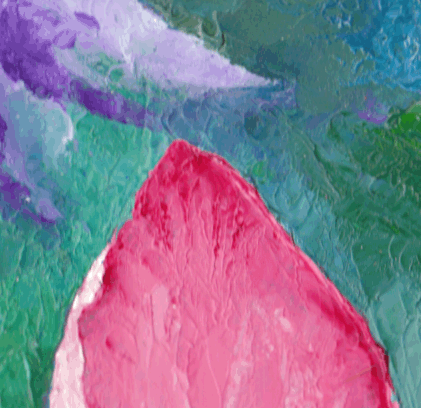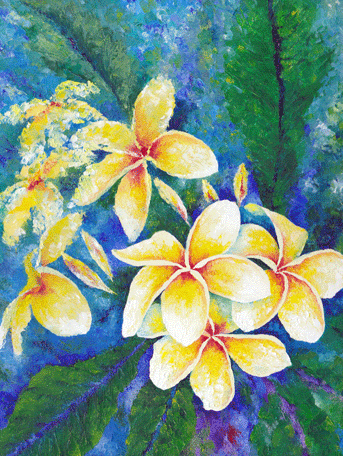 ​Cluster of plumeria.  Very fine knife work blending the red, yellow and white onto the board surface to create the 3 main flowers.